From Route 518 in Hopewell, go north on Greenwood Ave., which becomes Hopewell-Wertsville Road. Go approx. 2 miles and look for Featherbed Lane, the first full crossroad. Turn right. Park along the roadside and look for a trail going north into the woods.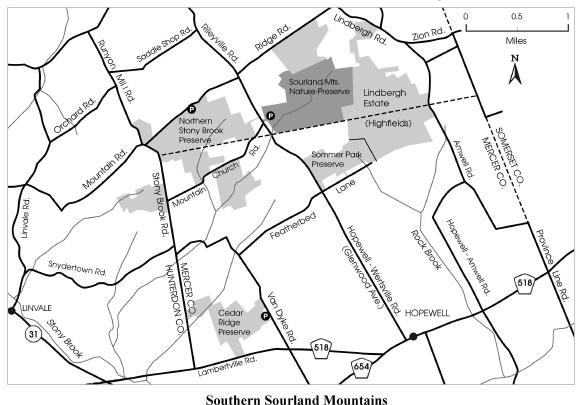 Click on map to view larger sized
Region Map
— the Southern Sourlands. Map © by Bill Boyle, from the second edition of the Guide to Bird Finding in New Jersey (Rutgers University Press, 2002). Used by permission.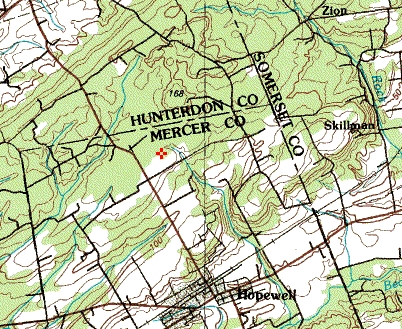 USGS Topographic Map
— Hopewell, NJ Quadrangle
[1:25000] 1970 - 20 foot contours.
40.4144N, 74.4418W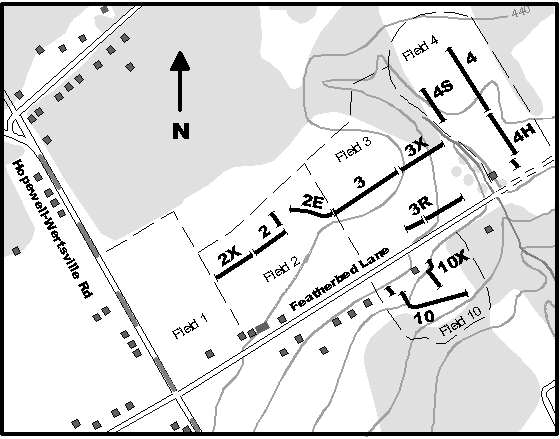 Site map.
— © by Paul Wedeking, used by permission.