Sponsors and Supporters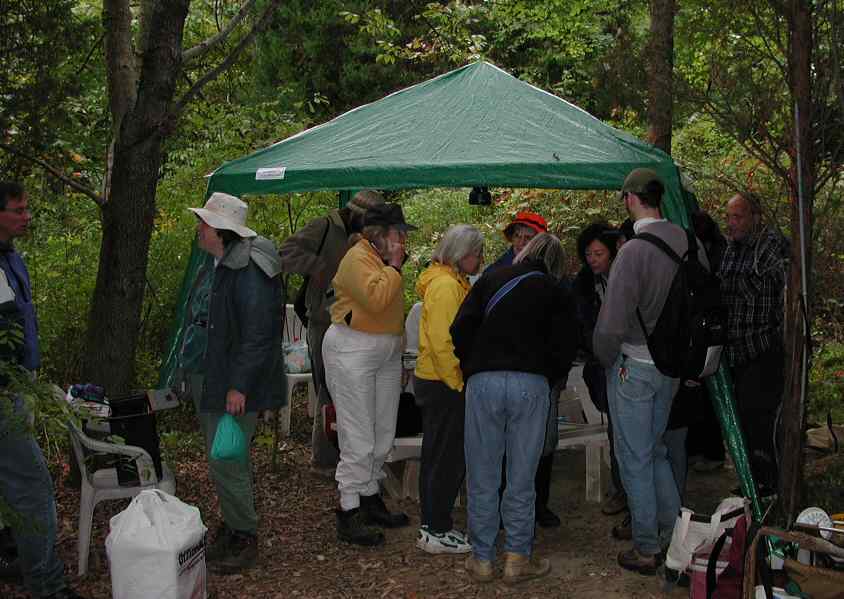 Washington Crossing Audubon Society field trip to Featherbed Lane, Sept. 2001
The banding operation gratefully acknowledges the financial support of the Washington Crossing Audubon Society (a National Audubon Society chapter). Donations to support the Featherbed Lane Banding Station can be made payable to the WCAS-Featherbed Lane Fund.
The Delaware and Raritan Greenway, which purchased the property from a developer and gave it to Mercer County as Sommer Park Preserve, thereby made possible the continued existence of the banding station as well as recreation, birding and other uses. Our thanks to the Greenway.
Landowners who graciously permit these studies on their property:
Denice Forrester
D&R Greenway
James and Barbara Griffen
Stephanie and Robert Harris
Margaret and Mark Hill
James Jansma and Shirley Koehler
C. R. Parmele
John Butaud and Eileen Pittenger
Frances Preston
Diane andTom Seessel
Adam and Janet Speck
Sohiwe Hunt Club

Many volunteers have given generously of time, money and equipment during the three-plus decades of the station's existence. Warmest thanks to all - without such support this would not be possible.
Visitors are welcome by prior arrangement. For more information about volunteer opportunities or to arrange a visit, contact hsuthers@princeton.edu.